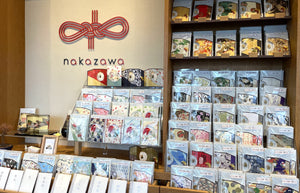 Handmade Greeting Cards
---
Handmade Japanese greeting cards made by "nakazawa". Each one is carefully handcrafted using traditional Japanese crafts paper known as washi. These cards can be used to convey your feeling to your loved ones, and fill the room with joy as decoration.
Cranes are a symbol of good luck, longevity and marital harmony.
They are used as decorations at weddings since they form lifetime bonds together.
Not only can these beautiful cards be used to convey your feelings, but they can also be displayed as ornaments around the home,