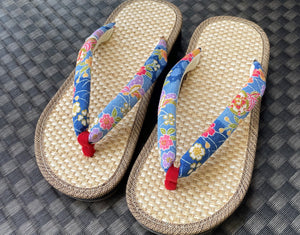 Zouri (In Preparation)
---
Zori are a type of traditional Japanese footwear. They allow your toes to move  freely and are considered a healthier option to regular footwear. They can be used both indoors and outdoors.

Our Zori shoes are all handmade by craftsmen and are of the highest quality. The seamless design prevents skin damage, and the carefully selected linen allows for maximum comfort.
( In Preparation )
Sorry, there are no products in this collection.