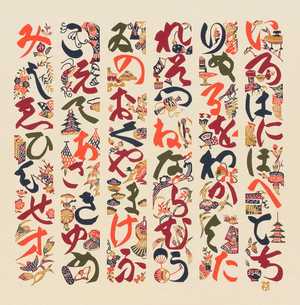 Keisuke Serizawa Collection
---
Keisuke Serizawa was a Japanese textile designer. In 1956, he was designated as a Living National Treasure by the Japanese government for his katazome, dyeing technique.
His folk-art productions included kimono, paper prints, wall scrolls, folding screens, curtains, fans, and calendars. He also produced illustrated books. 
What surprised people about Keisuke Serizawa was his unique sense of color and talent for capturing things as patterns. Rather than first drawing realistic sketches and then abstracting the shapes little by little, he was able to transform them into patterns in his head from the moment he saw.